What is a Calico cat?
A calico is a multi-colored cat which may consist of black, red and white.  This would be considered a dominant calico.
A dilute calico is the dilute or muted of a dominant calico which colors consist of blue, cream and white.
In the image below, on the left you will see a dominant calico Persian kitten and on the right you will see a dilute calico Persian kitten.  Both are very sought after and are less common than other colors. Calicos are almost always female.
When it comes to colors of kittens produced by a cat, the male parent's color determines the color of the female offspring and the female parent's color determines the color of the male offspring. Basically, genetically a specific color male and a specific color female can only produce certain colors of kittens.  Those kittens colors are predetermined by their parents.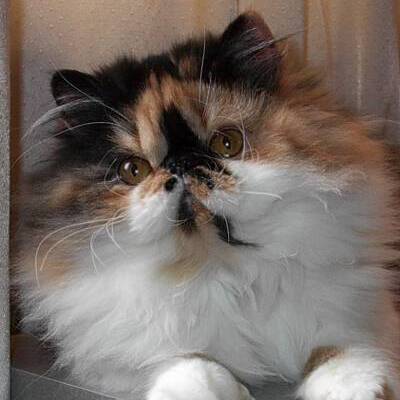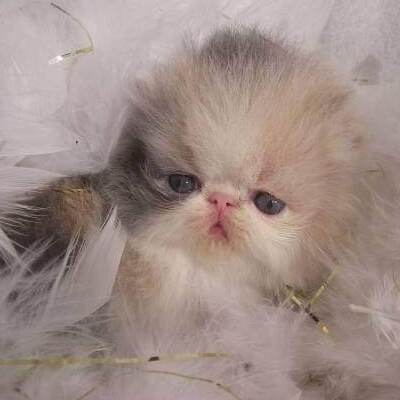 Back to Feline Information