The testimonials on this page are testimonials received directly from our happy parents and proud owners of our little Persian babies.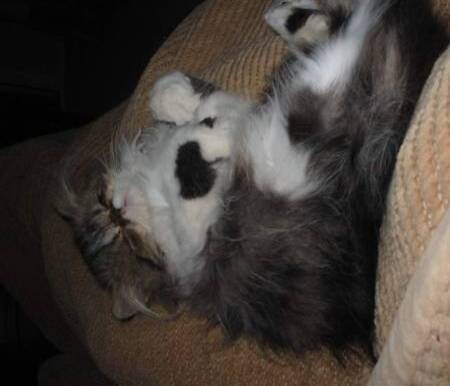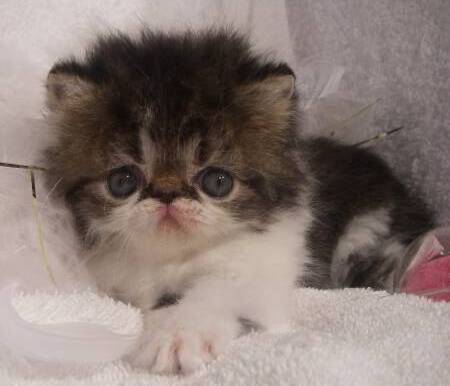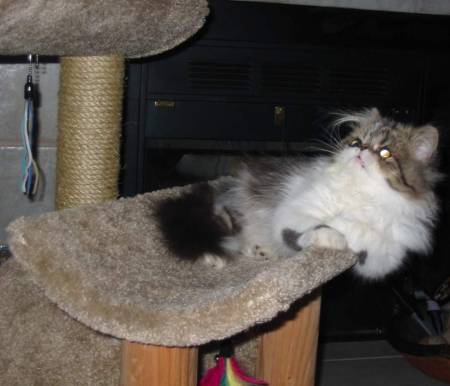 Dearest Susan,
I want to thank you very much for bringing Brady into my life. It has been 5 years since I lost Alex my white Persian. He brought me many years of happiness. Never thought that any kitten could compare to him. Brady has exceeded that. He was well loved at your home. I can tell because he loves to be cuddled, purrs all the time & is healthy. He loves all my friends who come to visit him, maybe because of the toys they bring him?
It was a long journey to find him, I gave up. Every Cattery I called or pulled up their web site I was not comfortable with them. They were not showing the kittens that they were going to send & wouldn't send me current pictures. Prices kept changing. Thanks to my Daughter Amber who lives in Golden Co.
she found your web site & there was Brady. She made me call you that night. Yes, you picked up the phone & you said he was available. You let my whole family come visit him the next morning, unusual for a Cattery. You were so kind to everyone being in your beautiful, clean house. Brady was only 4 weeks at the time, too little to bring back to Albuquerque, NM. I had to wait 2 more months. Longest 2 months of my life. He was well worth the wait! He had to drive 9 hours with me. Brady did incredibly well. We both couldn't wait to get out of the car. He has been adjusted since he arrived.
I will only recommend your Cattery.  Thank you again. I have a smile every morning when I awake & see him looking at me saying let's play now.
Sincerely,
Deborah K.
Albuquerque, N.M.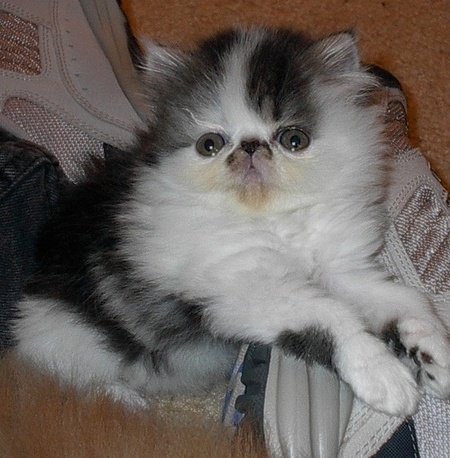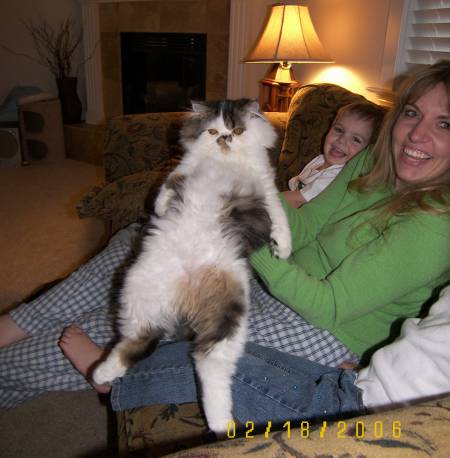 Ebenezer Scrooge is the best friend we've ever had.  His personality is so happy, laid-back and friendly and he loves our children.  All of our friends and family want him too!  He is beautiful, healthy and unique and we could never find one like him if we looked for the rest of our lives!  Susan was fantastic, loving and professional and told us everything we needed to know (and I asked a lot of questions)!  She sent many photos for us and described him and his personality perfectly.  We have never been happier and I would highly recommend her to anyone.  If we ever decide to get another baby, I would only go through her!  Thank you so much Susan. 
Fawna & Ebenezer
Redding, CA

I looked and looked for three years to find the perfect breeder, specializing in calico and tortoiseshell, I was very concerned and eager to find that special breeder that cared about the breed, allowing the king and queens to freely roam and not locking or restricting them to one area of the house or staying in kennels, prior experience in bathing, grooming, and car rides was also very important to me, since I do travel with my friend with or without a carrier, and time spent socializing with humans and other felines.  After meeting Susan, I had no doubt - I found the right breeder, I was able to select Lil very early on and hold a reservation. Growing up with two other purebred Persians one - solid black male and one - white female both with very different personalities it was the only breed I considered. I would recommend Rocky Mountain Persians to anyone looking for a well-rounded, truly respected breeder who truly cares and knows the Persian breed.
Lil just turned 2 years in February 2006, she enjoys sleeping on my bed, bird and fish watching, playing with toys of all shapes and sizes, especially her older "sister" Nala (domestic long hair Persian mix) biting her tail and batting small rocks around the floor. Her other main objective is sitting on her perch approximately 16' from the ground level (ledge/view from the loft bedroom) watching all around and looking out the large octagon window centered with the roof peak. Lil is still a little shy at first but warms up quickly. She will let you know when it is time to hold and comb her. Purring often.
Thanks,
Allison
Gunnison, Colorado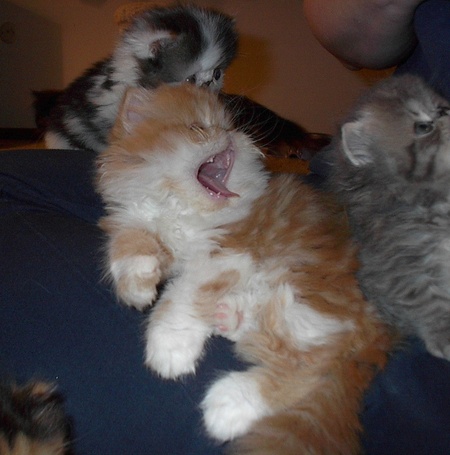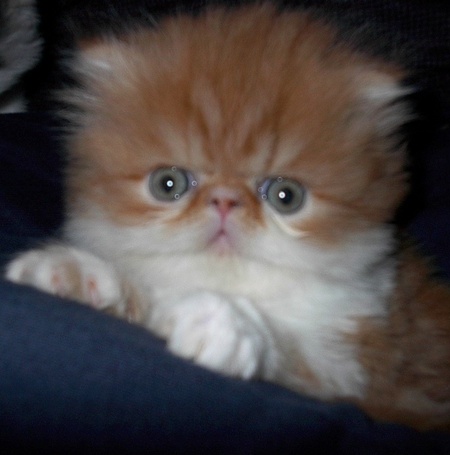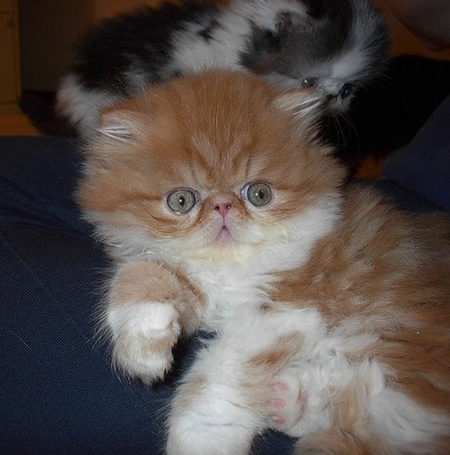 This is only the second time I have purchased a cat from a breeder, and the experience was phenomenal.  Once you've paid your money the salesperson doesn't disappear, and go off to work for a supermarket or carpeting store.  I now own two of the most docile, friendly Persian cats anyone could want.  A red tabby we call Oliver, and a blue & white Persian named Shilo.  I found Susan Hill's web site, Rocky Mountain Persians, pleasant to wander through.  I loved the fact pictures were available, the prices were there, when the kittens would become available was there, and the breeder was enthusiastic about answering my questions. Rocky Mountain Persians would be my first choice of breeders. I recommend them highly!
Susan is a delight and an absolute positive person to deal with. I have been to a lot of Persian web sites and found a shameful amount had not been updated for at least a year or more.   Most had no price, and a good number did not say which, if any of the cats were available.  Some even showed cats all the way back to the beginning of their breeding career.

Joan N.
Aliso Viejo, CA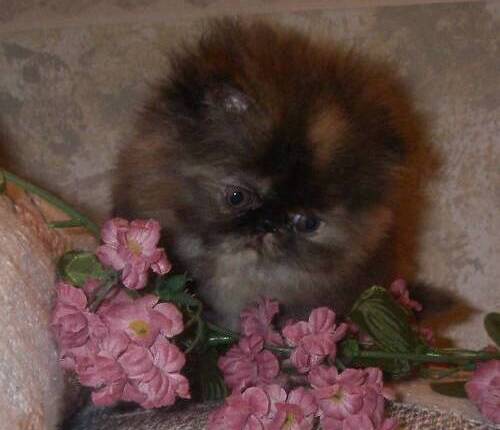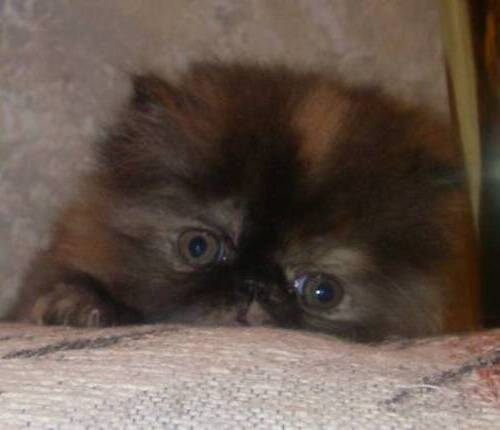 I am not a "cat person."  I have always loved and owned dogs.  Last summer, my daughter decided to buy a Persian cat from Rocky Mountain Persians.  It became my job to deliver the cat from Loveland to Durango.  It was a little black and white bundle of fur with eyelashes that were to die for.  I stayed in Durango for a week and fell in love with this darling little cat.  During the next few weeks I thought about her all the time.  My daughter called one day and told me to check out the cats on the Internet at Rocky Mountain.  I did, and instantly fell in love with a blue and white van. The caption read, "This little guy is very sweet and loving."  I sent my deposit right away and could not wait to see him.  Susan, of Rocky Mountain Persians, is always willing to let prospective parents visit their children anytime up to the actual date of bringing them home.  I must have taken twenty pictures and contented myself to look at them several times a day until I brought Maverick home.  He is a wonderful cat-healthy, totally litter box trained, very beautiful fur which he constantly grooms, and most importantly, he is very social.  He is my little buddy, and is not daunted whatsoever by my dogs.  His daily antics are a constant source of fun and laughter.  Everything that was promised in this little cat has come true.  I have been so taken with my little Maverick that I am now in the process of buying him a little companion.  Again, I have already visited her once and will go back again next week.  I can't wait to bring her home and watch the two of them play together.  With two little bundles of fur keeping me company and entertained, I guess I have become a "cat person".
Lynn G.
Thornton, Colorado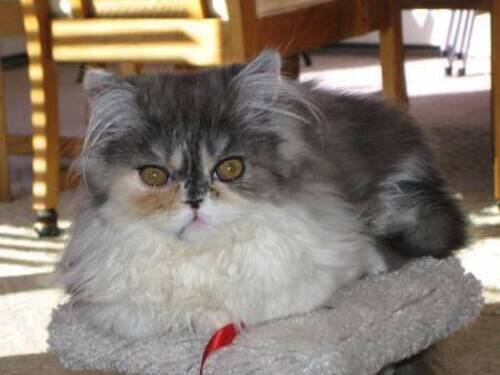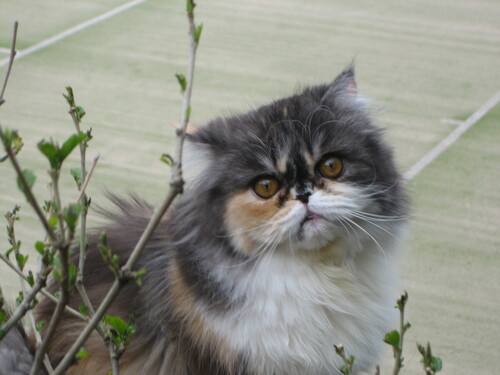 We feel so blessed to have discovered Rocky Mountain Persians on the world-wide web!   From the first time that we saw "Jazmine" on the website and after we went to visit her, we were certain that she was perfect for us.   We had the opportunity to also play and meet other kittens, and they were all very social and loving.   Jazmine has a very loving personality and will never turn down attention.   Our entire experience from beginning to end was very positive.   I wish that I could buy more kittens!
Debbie W.
Arvada, Colorado

I purchased my wonderful kitten from Sandy almost three years ago.  I got Sandy when she was just a kitten.  Susan made the whole process very easy and has always been open and willing to answer any questions I might have had.  Plus, she really cares about all her cats and makes an effort to keep in touch with people who have purchased kittens from her.  She really cares about what happens to her kittens down the road.  I would definitely get another kitten from Susan.
Anyway, Sandy is a wonderful, playful, cat who has really turned in to my 8-year old daughter's cat.  Paige picks her up all the time and Sandy very often sleeps with Paige at night.  I could not have asked for a better fit in to our family of people and other cats.
Sandy just turned 3 today.  The only thing she does not like is having her picture taken!
Janice R.
Boulder, Colorado

Dear Susan,
We love our Persian kitty!!  Chewie has become such an important member of our family that we regret the times we have to leave him when we go on vacations.
His temperament is even better than we anticipated from your description. He has such an adorable personality--so loving!  He wakes us up in the morning by jumping on us or pawing us to get us up.  He has kept the playfulness of a kitten and enjoys chasing a ball.  He has the loyalty and devotion that one would expect from a puppy dog.  He meets us at the door when we've been out and loves to be cuddled and petted.
We would definitely consider purchasing another kitten from you in the future based upon the experience we have had with Chewie.
Thank You, Susan!
Angie & Rich
Colorado Springs, Colorado

I had always wanted a Persian cat and when I found the website for Rocky Mountain Persians. I was very impressed with the cats pictured.  I contacted Susan regarding a blue and white female.  She sent me a picture of the most adorable moustached cat I had ever seen.  I fell in love with that face.  Susan was great to work with and provided me with easy access and all the information I needed to bring my new pet home.  Muffin has the most amazing gentle, loving personality I have ever experienced in a cat.  She is a wonderful pet and I am truly thankful for all the funny antics and joy she brings to my home.
Pat M.
Lubbock, TX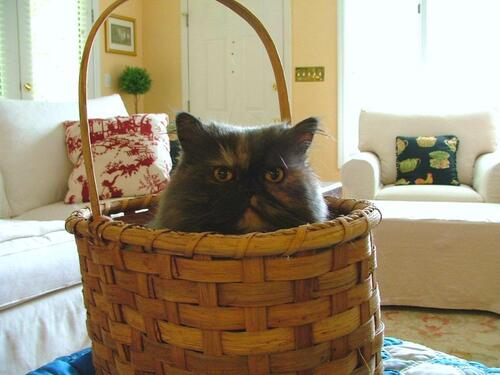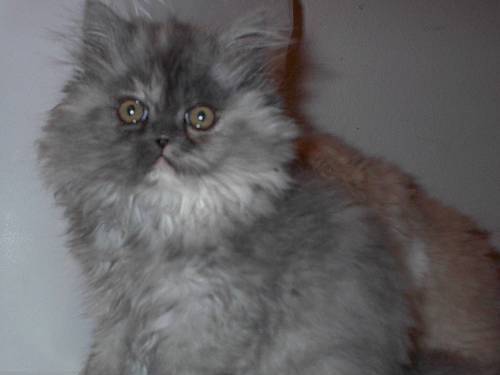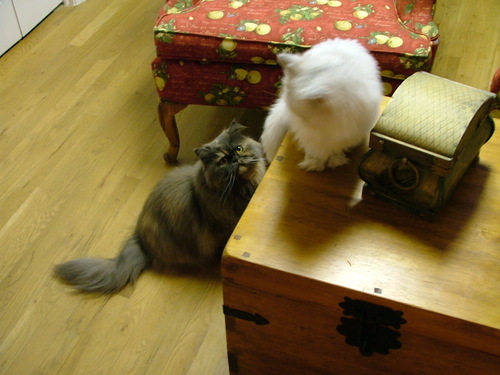 Our experience with Rocky Mountain Persians and Susan was superb!  We wanted a Blue/Cream Persian to replace one we had just lost.
During the 5 weeks we waited, anxiously, for the arrival of our kitten, Susan kept us updated almost daily with e-mails and pictures of Baby Rachel. When Rachel arrived home, after spending over 12 hours flying from Denver to Tallahassee, she walked out of her travel cage; walked around the living room twice, then settled in the middle of the room, looking at us as if to say, Okay, it�ll do! What'a for dinner!�. She was completely toilet trained and extremely socialized to humans.
Rachel's temperament and personality are exactly what we expected from a Persian; playful, loving, curious, hard headed and extremely sweet.
Should we ever desire another kitten, Susan will be the first, and only, call we make. Our experience with her and her kitten was one of the best experiences I have ever had.
Thank you Susan!
Glen and Susan
Tallahassee, Florida
p.s. Rachel helped me write this, she was responsible for proofing, grammar, and syntax!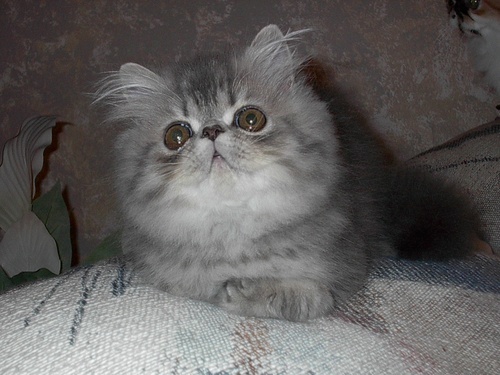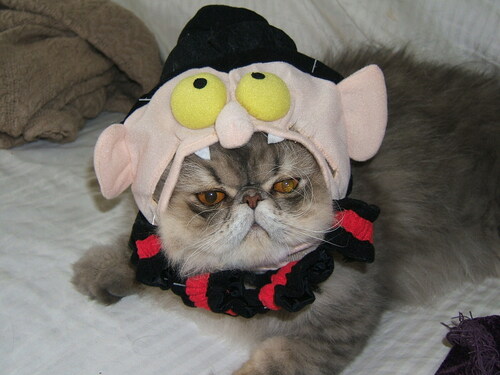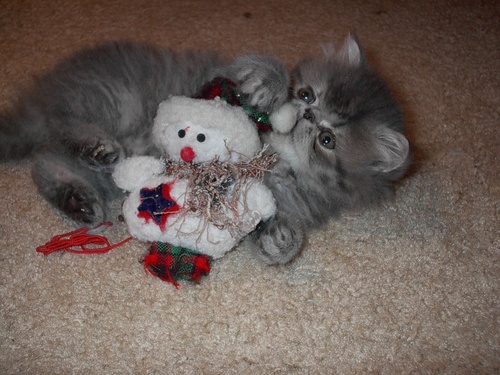 Elwood is such a wonderful cat!!  He is very laid back and easygoing...honestly has the best personality of any cat I have ever owned.  Even friends of mine that don't particularly like cats or are allergic love Elwood.  I would love to adopt another cat from Susan in the future and have to say she did a wonderful job raising him. 
Liza D
Pasadena, MD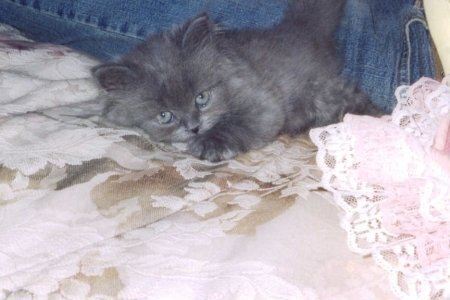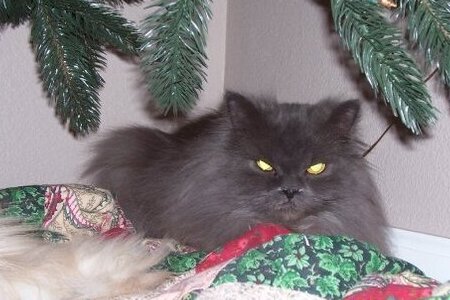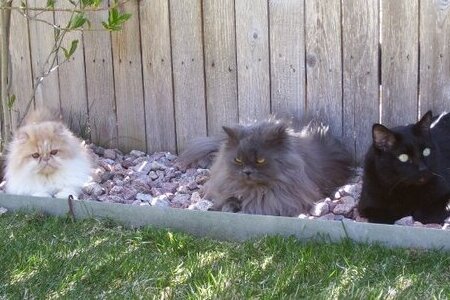 My little Pebo came into my life exactly three years ago today, August 1, 2006.  I recently lost my older Persian, Rajah, to heart difficulty on July 12, 2003.  I really wasn't looking to replace him so soon, but I just got the urge to look in the pet section of the Gazette paper in Colorado Springs about two weeks after his death.  I found Susan's ad for Persian kittens from Rocky Mountain Persians and she was just a few miles away from my home then.  I called Susan and asked if I could come and just "look" at them.  She was very accommodating and welcomed me into her Persian Palace and we, my daughter Erica and I, came upon about 14 little furry bundles of kittens playing and romping around.  Well, my heart was just bursting and this little gray guy came up to us and started squeaking and we fell in love immediately.  The hour and a half we spent at Susan's was one of the best times I had had since my Rajah passed away and we put little Pebo on hold and picked him up on August 1, 2003.   Pebo is a Blue Point Persian and has beautiful golden eyes.  His fur is very soft and silky and very long. 
Susan is a wonderful breeder; she truly cares about her queens and kings and is very informative about her special field of breeding Persian kittens and adult cats.  I had never purchased a pure-bred Persian before, and was very impressed with the surroundings of her cattery.  Totally clean, well kept, and lots of room for the kittens and the parents to play.  Susan was very professional in her manner and her presentation of her babies.  She has a wonderful website, and I am on that all the time now looking at her newest little ones getting ready for their new homes.  We do hope for another one very soon.  You can't just have one! 
To tell you exactly how we feel about him would take a whole volume and then some.  He is the cutest, sweetest, most playful, lovey-dovey, pampered, well-behaved little fellow we could ask for.  He is just purr-fect!  His temperament is gentle, curious, playful and very much a momma's baby.  His personality is fun, exciting at times, and a total prim and proper gentleman, in a cat-like way.  Pebo is a total joy to be around, he wakes us up every morning and waits patiently for his fresh morning breakfast and knows exactly when dinner time rolls around.  He also loves playing in our fenced in backyard....he bounces around like a little soccer player with a soft foam ball.  He chases butterflies and watches the birds at the feeder.  And his favorite spot is under a lilac bush in the shade.  He loves getting groomed every night before bed.  He lies down beside our bathroom vanity and patiently waits for my husband and I to brush and floss, then he knows that he's going to be brushed.  He squeaks with happiness and just takes it all in.  And sometimes when our other cat, Jasper, who is a black Siamese is there, they gently push their way to get to the brush.  They are just pretty boys.
Adorable, bouncy, cute and cuddly, devoted, energetic, fabulous and fluffy, grand, happy, irreplaceable, joyful, kissable, loveable, mischievous, nimble, outgoing, precious, quick, relaxed, sweetie-pie, talkative, unique, very wonderful, x-ceptional, youngster-like and zestful!   How's that for a few choice words to describe my little Pebo baby!       
Susan, thank you so much for being a friend and introducing us to your wonderful kittens.
Michele, Greg & Erica
Colorado Springs, CO

'Mr. Tucker Blue' formerly Bluemenshine, lives in Loveland Colorado:  Tucker Blue came into my life after the loss of my dear Rocket and Zerose, two of Mirage's children. Tucker quickly discovered the Shasta Daisies in our backyard after a rain storm, and found his way close to my heart. Mirage is getting closer to him, and I think very soon, they will be the best of friends.
Tucker has a loving, charismatic personality, and I thank Rocky Mountain Persians (Susan) for bringing him into our lives. He is used to being groomed daily and is so very smart. I have made two new friends, and look forward to many special memories and happy times.  Thank you Susan! 
Best Wishes,
Margaret, Mirage, and Mr. Tucker Blue

We have had the opportunity to work with Susan for both of our kitties, and we love them both!  She has been such a wonderful resource and friend for our kitties and our family.  After buying Persians, I can't imagine ever buying another breed, they are truly the sweetest companions.  Brownee is a beautiful tortoiseshell, and Katie is our lovely calico.  Cat personalities are as different as people's, but both are a total joy.
Brownee always wants to be where the action is, and she's a wonderful companion.  I have never seen a better cat with children, or a better dog for that matter.  She tolerates so much "love", and has been the guardian of castles and the bed warmer for babies (though she's not so amused when her position is taken over!).  If ever one of the kids is sick, she will be found sleeping with them.  I've never seen such a loyal cat. 
Katie on the other hand is a love and affection magnet!  She is a retired breeding cat, and the sweetest little thing.  She's not rough and tumble, but if you want to give her lovin' she'll be your best friend in the whole world.  She spends most of her days lounging with Dad in the office. 
Both cats are always up for a good string chase or moth hunt, and they even work together as a team!  They both tolerate grooming well, and are beautifully true to their breeds.  They are very clean and don't like to make messes or be messy themselves.  I would recommend Susan and Rocky Mountain Persians to my best friend, our kitties are such a joy to our family.  Thank you Susan!
The Cheatham family
Loveland, Colorado

Hi Susan,
I just wanted to write to you and tell you how happy we are. Little Figgy (Figaro) is even cuter than I thought he would be! When I picked him up from the airport, he was just sitting there in his little crate, as comfy as could be. He started purring immediately. His little fur is just so soft, almost like silk. He is just a doll and unfortunately will have to spend eternity spoiled rotten! Thank you for being so sweet and making sure we were happy with him. What a little joy he is, and I am just so thrilled. He really is just the cutest little kitten and has such a precious little face. I looked around for a long time, and am so glad I found your web site. I definitely recommend anybody searching for that perfect little kitten to trust that yours are simply the best! I love my little guy!
Take care,
Rita S.
Potomac Falls, Virginia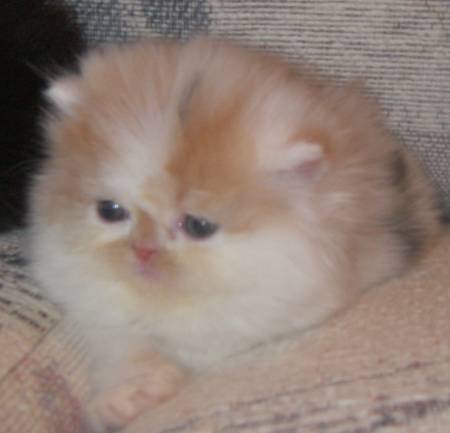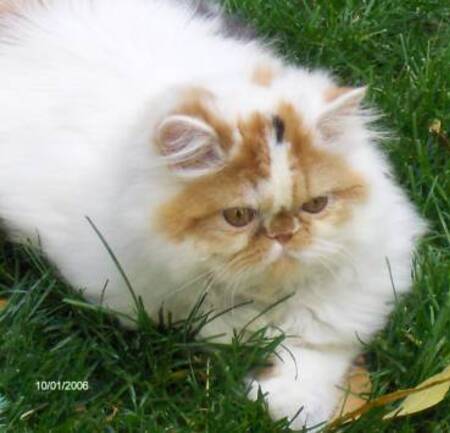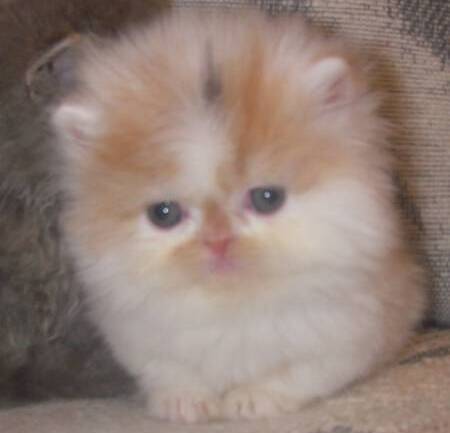 In July of 2006, I purchased a 4.5-month-old female Persian calico kitten from Rocky Mountain Persians. This was the first kitten I had owned in 35 years, so I didn't feel really confident in raising a cat, much less know anything about cat care. I scheduled an appointment with the owner, Susan Hill, to meet the kitten's that were available. During our initial meeting, I sensed Susan was sizing me up as a potential owner. She was clearly not breeding Persians for the money. We talked for about 45 minutes and I'm sure she realized how much I loved animals in general.
I was impressed that she cared more about the welfare of the kitten and wanted to ensure the kitten was going to a good home. I really appreciate that in any breeder. Anyway, upon purchasing my kitten, which I named Cassie, Susan provided me with a packet of information along with some coupons, including a list of items Cassie would need, like a litter box, appropriate litter brand, canned food, dry food, toys, hair comb, shampoo, etc. She also coached me on bathing a cat. It was extremely helpful and made Cassie's transition into my home very successful.
After the sale, Susan followed up with me on several occasions to ensure Cassie was adapting ok. In all, everything went smoothly and I really am enjoying my new kitten! I would highly recommend Rocky Mountain Persians to anyone who is looking for a new Persian kitten. They are very professional, really care about their cats, and offer a 2-year guarantee against hereditary health defects. 
Sincerely,
Jean S.
Fort Collins, Colorado

For those interested in finding a Persian kitty, I can't recommend Rocky Mountain Persians enough! I did purchase from two other breeders and paid a horrible price, as did the kittens. One brought ringworm into the house and contaminated my other cats, children, neighborhood children.... It was a nightmare. Susan was kind enough to help me treat it. I also received a kitten contaminated by Feline Infectious Peritonitis from another breeder. It spread and I lost two kittens to it. Absolutely devastating. Susan's kittens have come healthy and sweet and have been a joy. Susan has been the ultimate support and friend. When I had to put a cat to sleep from another breeder due to health problems, Susan was on the phone comforting me. This was so much beyond what was seen from others, but how priceless in the support of me raising my Persians.  Susan is a very rare find in the animal breeder world. She not only cares, but the cats have truly been raised with looks, health, and personality. They are beautiful.
Melanee
Fort Collins, Colorado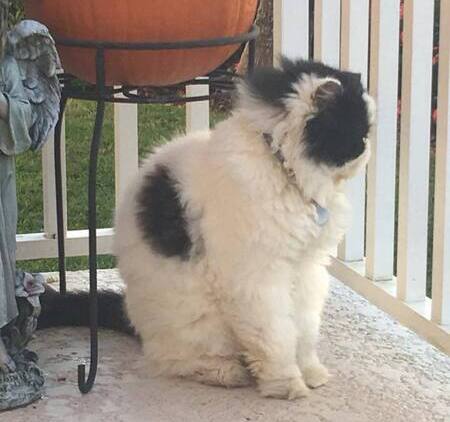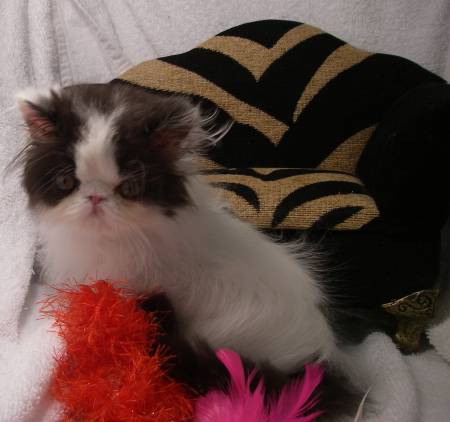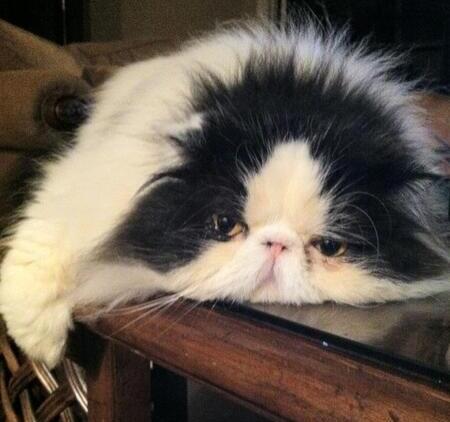 I came across Susan's website after talking to my family about the possibility of adopting a Persian. What a gift it has been since then. We saw Remington (Remy) whom Susan had named "flash" on her website as an available kitten for adoption. We fell in love with him instantly. I can't share enough about Susan and her expertise, care and love for her kittens. She surely does not do this for the money but for the love and passion she has.
From the beginning, she gave me her time, attention and direction for all the questions I had. After shipping our baby to us in SW Florida, she called to make sure all was well. Remy's personality does not resemble that of a typical feline whom most of us know, but on of love, affection, and playfulness. He is a "lap cat" too! He truly is our baby! He and Corky, our Yorkie, play, eat and sleep together. I cannot express enough how much happiness he has brought to our family.  When we decide to adopt another kitten, which we will in the near future, we will certainly go back to Susan.
Thank you for who you are and what you do!
Warmest regards,
Kim